It is my birthday month!
Ladies, get ready to celebrate.
It is on.
One full month of birthday celebrations.
Seeing as my birthday is the last day of the month.

My birthday is the one day of the year that is designed to celebrate only ME.
My husband probably thinks this day is everyday.
He might be right.
I wish for:
My husband to be home to celebrate.
This will be my third birthday with him and we have never spent one together.
Fingers crossed it happens this year.
The day we said our "goodbyes."
Chanel Chance Perfume
Kitchen Scales
Black Turban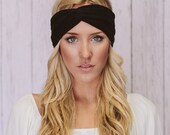 Roller Blades
And of course clothes!
Can't wait to see what I get!
And to celebrate the real reason,
all the fruits of my mom's labor. Hah!
The best part of August this year,
the hubby's homecoming.
Hopefully it won't be stretched out until September!
Hope you ladies have a great month!